Planning to be in the US for a while still, I figured I might as well try get a US driver's licence. It makes life a lot easier, and means I get to leave my passport at home more often. Each state has its own testing procedures, and for California (CA), as a foreign driver, you are required to go through the whole process. That means write a theory based learner's permit, and then do a practical driving test. If you're from another state in the US and want a CA driver's license, you are required to only do a theory test.
Overall I've found the admin side of things to be far better in the US, and the actual testing to be easier. Firstly I booked online for both my learner's and driver's tests. For the learners you can go in person any day and write the licence immediately, but will wait in queues. For the driver's test I waited a week for the earliest booking. For the learner's I probably sat about 40min waiting for my number to be called, 10min answering  multiple choice questions on a computer, and that was it. This website (not official) says there are 46 questions, and you can get 8 wrong. I don't remember answering that many questions, but anyway, I passed.
Also the eye-test you do is amazing. None of this fancy machinery, no, they have a board hanging behind the counter, they ask you to read a few letters, close one eye, repeat, close other eye, repeat. That's it. None of this struggling to make out vague squares, pressing your forehead up to try get closer.
When studying for the learners, at first I was a bit intimidated. The material is a 100+ page PDF referred to as the California Driver Handbook. I read it through once, then did some test questions. After getting a feel for the questions, I scanned through it again, memorised some values, and went and wrote the test. I got one question wrong.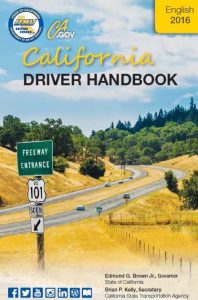 Unlike the SA learners test, the CA questions are much more straightforward, have more logical answers and were less less ambiguous. The material itself can also be read like a book, and not hard learned like the SA 'pass your driver's first time' style books. And is set out for learning as opposed to the official eNATIS documentation, which is literally extracts from the National Road Traffic Act. The CA driver handbook explains the laws, why they exist, and goes on to give best-practices and consequences of not following the law (not getting a fine, but the direct result).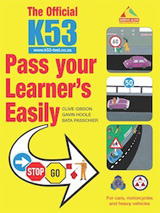 It's hard to say which is better. SA test makes sure you know the laws better, and sets a higher barrier to pass, but the material for the CA test was better, although the test was much easier. If you are under 18 years old, before you can get your licence you are subject to completing a driver's ed course at school, and also a certain amount of hours driving (think 50 hours).
The driver's test for CA is also easier. There is no pre-inspection like the SA one, you merely need to show that you know all the controls within the car: lights, hooter etc.
There is no yard test. That means no parallel parking, no alley-docking, no hill start, and no 3-point turn. At some stage during your behind-the-wheel test, you will be asked to pull up next to the curb and reverse three car lengths in a straight line. That's as hard as it gets.
The on the road section is very similar to back home, with a list of actions you need to perform throughout the test, and a minimum amount of points you're allowed to lose, with a list of instant fails. The test is slightly more relaxed, they are not as strict about order of things done. Handbrake never has to be used throughout the test. Push-pull steering method is lenient. You don't need to check every mirror every time you do anything, but must check behind you when braking, check blind spots when turning, and constantly scan road.
You are only allowed to lose 15 points (compared to 120+ in SA), but the rules aren't as strict. Personally I feel like it is an adequate test to ensure that someone can drive, and negates a lot of fluff in the SA test (although I understand the reasoning).
What I found funny out of the whole experience is that, besides the points I lost during the test, the only recommendation the tester had for me is that I drive too slowly. And that she hopes I will speed up in the future :)
Overall a relatively straightforward and painless experience, especially having already had a driver's licence for almost 10 years.