tl;dr: The software this watch (and the Fuel Band) requires to work correctly has been discontinued by Nike. The watches are no longer worth anything. Don't buy one. – link to Nike announcement. If you're looking for an alternative try the Garmin Forerunner, or even a Huawei Watch.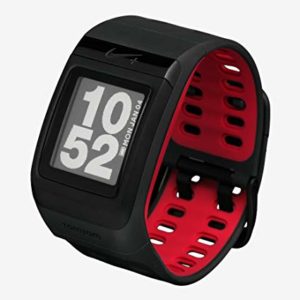 In 2013 I bought a Nike+ SportWatch. It's nothing amazing, but at the time it was a well-priced GPS watch which let me track my running and cycling (kind of). It's major drawback at the time was that the only way to get data off the watch was to sync it with the Nike+ servers by plugging it in to USB and using their proprietary software. This wasn't a major issue. But now it is.
I've since upgraded to a WearOS watch with built in GPS, so I can just run the Strava app. As such I gave my watch to my wife. Recently she plugged it in to upload the data. Trying to sync results in a "Couldn't connect to NikePlus" message. Clicking help results in a "Forbidden" page access message.
Eventually after searching a bit I find out that Nike have decided to discontinue support of the watch. Nike+ Link. For most products this would be okay, you'd still be able to download a GPX file to your PC and upload it to your service of choice. But Nike+ software never offered this feature. And in shutting down their servers they have completely abandoned their customers.
To an extent I can understand this. They stopped manufacturing devices in 2015, and can't be expected to support them forever. What I can't excuse is that they failed to offer an alternative, when a very simple one exists. The original software effectively downloaded the data to a PC, compiled it into a GPX file and uploaded it to the Nike+ servers (source). They just never made that GPX file available to the user. But this is the perfect opportunity to do this. As opposed to dropping support completely.
What is further concerning is that people continue to sell the product on E-bay without providing warnings about the product's obvious problem. Likewise on Amazon.
In 2014, Leendert van Duijn and Hristo Dimitrov published a paper titled "Information retrieval from a TomTom Nike+ smart watch". In this paper they documented some of their efforts to intercept the communication and figure out the comm protocol the watch uses. They made some inroads, but didn't fully decrypt the data.
Using their guidelines I've managed to download what I believe is data from a run, but have no way to decrypt it. I hope someone else is able to figure it out and make this perfectly acceptable watch useful again.