Apparently it snowed in LA in the early 1900s. I'm not so sure about that, but that's what I'm told. However it definitely doesn't snow in LA now. We have been blessed with a large amount of rain though in the last month, and LA has several 3,000m+ peaks surrounding it. This means that it does snow in the mountains around LA, and many people have completed the challenge of spending some time at the nearby ski slopes in the morning, and heading back to LA for a swim in the afternoon (it was 25degC last week, mid-winter).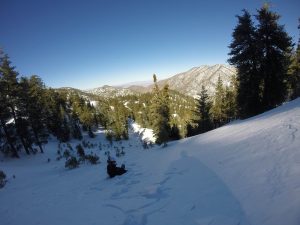 So last weekend we took a shortish drive out into the mountains to go play in some snow. The nearby Angeles National Forest has a highway going straight through it, so we packed in our snow chains and hiking boots and headed out. Within an hour we had snow around us, and shortly further down the road, a snow plough blocked our path. Apparently it's too much work to plough whole highway.
We pulled off nearby in any case and climbed up a nearby hill through 3 feet of snow and played around a bit. A week later we decide to head out again and try find the Cooper Falls, also in the Angeles National Forest. A week later, even without any further storms, the snow was still holding out, and our entire hike took place on top of snow.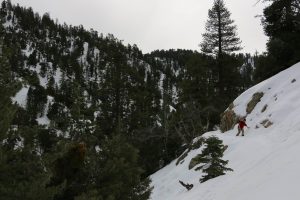 This was a lot of fun. While the city was covered in cloud, as we drove out of town we came out above the snow. We took the Buckhart Trail to Cooper Canyon Falls, and after a bit of wondering we realized the start was from the camp site and not the day site. The campsite is closed during winter, as is the road leading to it, so it adds another mile each way to get to the actual start and end of the hike.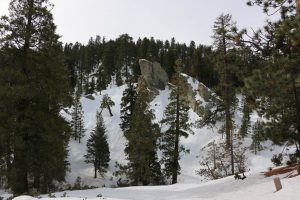 All in all we did about 6.5 miles with 3,000ft of elevation, with our highest point around 6,300ft. The route is basically invisible with snow on it. The only way we were able to do this hike is because others had trodden the path before us. There are occasional signs, but if you haven't done it before, and don't have a GPS route to follow, definitely don't do this after a fresh snow. You can see my tracking here.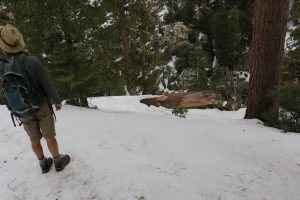 The route was pretty moderate. Some sections were a little scary, having to kick your shoes into the snow for grip on fairly steep hills. Not for someone who's scared of heights. If you had snow shoes, those would definitely have helped. We saw about 4 other people on the route. But for the most of the time, our group of three was alone.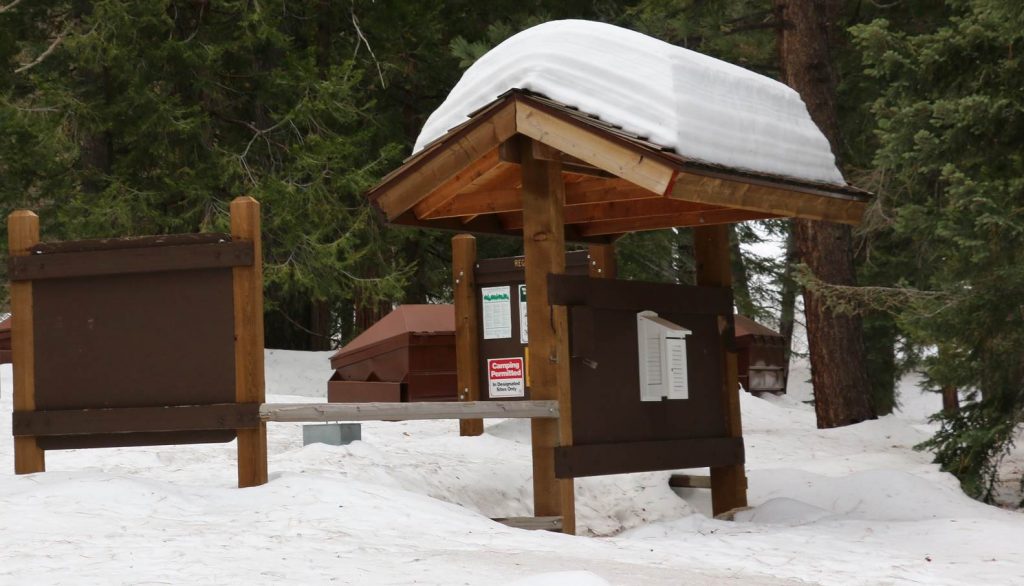 We had a lot of fun exploring the Angeles forest a bit. now that we have a car and know about how many routes the forest holds, we'll definitely be back for some more, maybe in the summer.
A permit is required to park anywhere in the park. Day permits were available at the Clear Creek Info Centre on the way in for $5 (cash only), but NPS permits are also valid.