A few weeks ago we got the opportunity to do some hiking in the nearby San Gabriel Mountains. A group of about 8 of us hiked up there for 3 days passing by the Bridge to Nowhere.

It was our first opportunity hiking in the area and we were fortunate enough to have great weather. We drove up to the trail-head on Saturday morning, arriving around 9AM. The parking lot was packed. We had to park several hundred metres down the road and hike up. Parking requires a pass, and free permits were available a little way on by the camping area.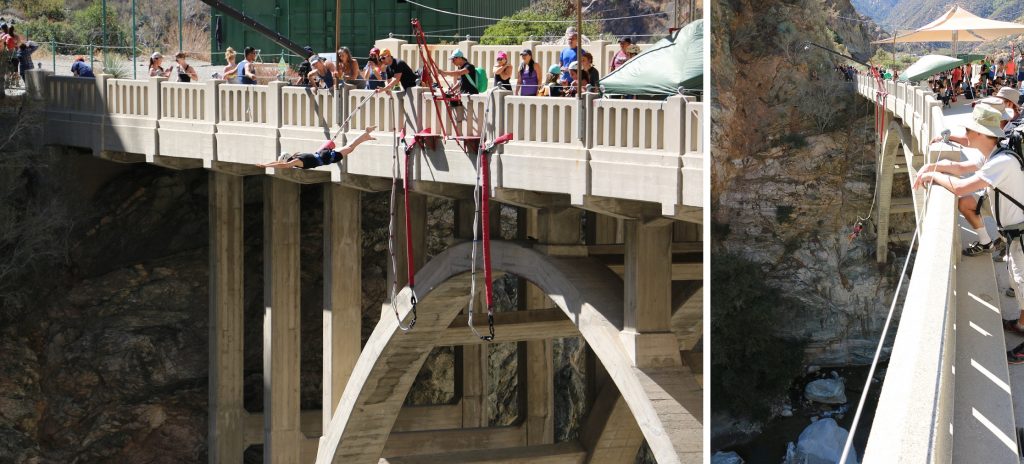 Although the parking lot was full, the trail is long and wide enough that you rarely have any problems with other people on the track. Majority of the people we saw were situated at the Bridge to Nowhere itself, watching or taking part in the Bungee Jumping. We had no idea about this when we were hiking in, and none of our hiking mates mentioned it to us until we got there, assuming everyone knew about it :) Coming from SA it's not the biggest bungee jump in the world, but more than enough to get a thrill, especially with the really close cliff faces. None of us tried it though.

The hike itself is not too strenuous, a 10 mile round loop to the bridge and back, made up of meandering paths and some river crossings. When we hiked the area was extremely dry, so I managed to keep my shoes out of the water the whole time, but there is usually more water, requiring some wading. Although there are a few areas with a slight climb, over all the route is flat with only about 200m of altitude gain.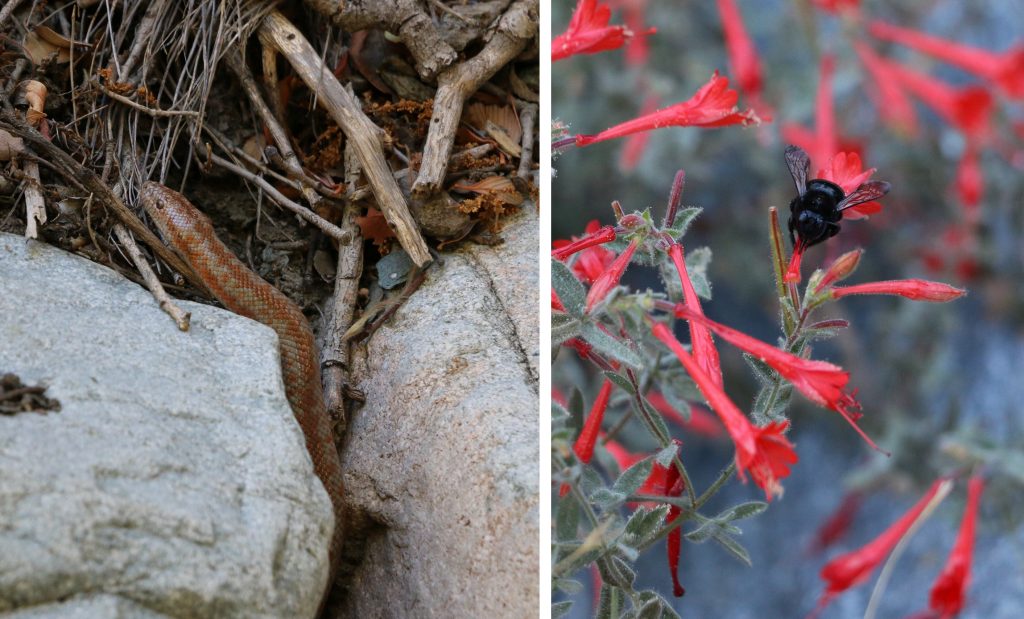 We arrived at the bridge and had lunch there, but our plan was to continue past the bridge. We carried on and set up camp on the side of the river a few hours later. Once you get past the bridge you are walking in a canyon the whole time, criss-crossing the river. It's really beautiful and was great to get out of the city.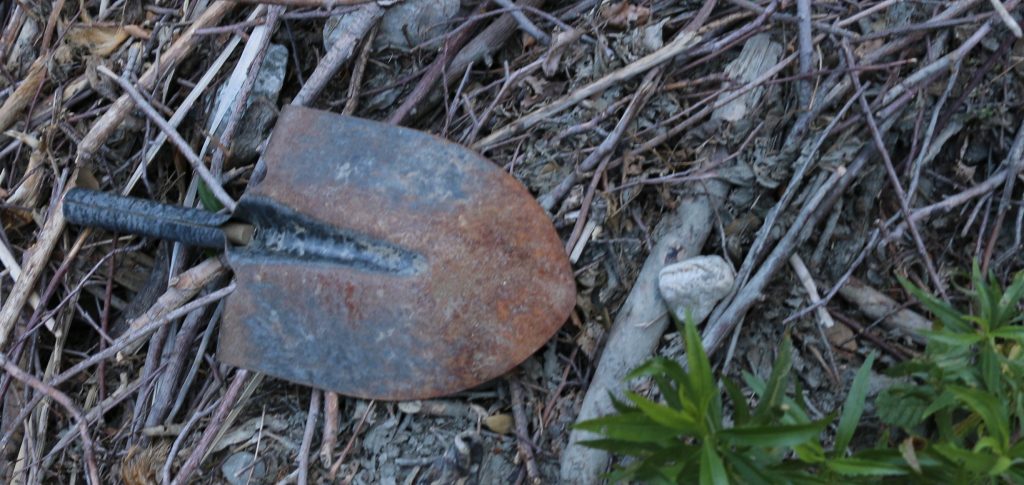 We saw a snake. It was super chilled, just doing it's thing. Also many people panning for gold. Apparently there's still some left, but the further upstream we got the less people we saw, but the more remnants of previous mining activities showed up.
Also poison oak. Something we haven't seen before, and we were fortunate enough not to have any bad experiences with.