A few more photos can be seen here.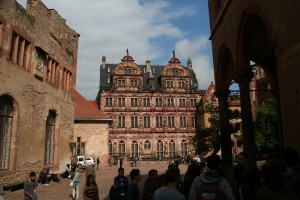 Today we had a group excursion to Heidelberg planned, the main attraction being a tour of die Schloss (Castle) Heidelberg. We took a bus at 08:00 through to Heidelberg where we had a bit of time to roam the streets before our tour started.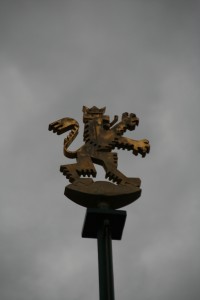 There was a short climb up to the castle where we were given guided tours. The castle is fairly expansive, although much of it has been damaged. I went to a couple castles in Scotland when I was there a few years ago, and although I'd say some of them compete in size, the ones here are more beautiful.
The Scottish ones were plain grey stone, like a typical King Arthur castle. The Heidelberg Castle was from a redder stone, and the design was far more intricate, with lots of sculpting taking place with the main faces been covered in patterns.
After the tour we grabbed some lunch and walked round the town a bit. Crossing the Neckar river at one stage. A lovely wide river with a bunch of sailing boats out at one point.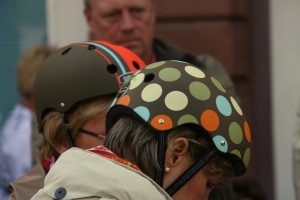 The day started off overcast and it threatened to rain at one stage, but the sun and blue sky eventually came out in the afternoon.
Some stitched photos, nothing spectacular: