After having my first taste of rally spectating last year in the Cape, I was quite looking forward to attending some events this year. Finding myself in the Eastern Cape I checked on a local rally site (Rally World) for any information. Finding out there was a local regional championship I tried to find some information. The Algoa Rally Club has a website, but it hasn't been updated since last year, but managed to get a contact person from Rally World.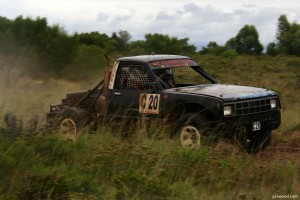 So after acquiring info relating to the first round of the Eastern Cape Rally Championship I set off on Saturday morning for Hunter's Retreat Hotel, the parc ferme for the day. Originally the rally was supposed to be based around the PE stadium and linked to the Great Outdoor Expo that was held there this weekend, but this fell through.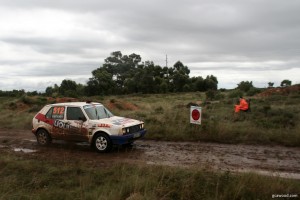 The rally comprised of eight stages. Two dirt stages being held near the PE Oval Track on Mission Road, and six tar stages held near Bridgemead and Parson's Green. 11 drivers entered the rally.
The day got off to a miserable start, with high rainfall postponing the start of the rally. The dirt stages got off at about 11:30 eventually where I managed to catch some of the action. Unfortunately due to the delay and a prior engagement I wasn't able to view any of the tar stages, and also can't report on any of the results.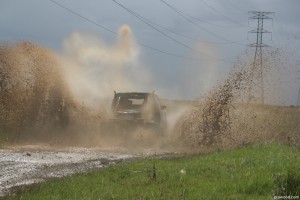 In any case, I took some photos, a selection of which can be seen here. I haven't had a chance to do much editing, and didn't get a chance to take as many photos as I would have liked, but look forward to the next event.