I've always been a rally fan, pro rally driver would be my dream job, but I don't see that happening any time soon. In any case I've often seen local rally events on TV but never known anything about them, their organisation or just how one goes about spectating one.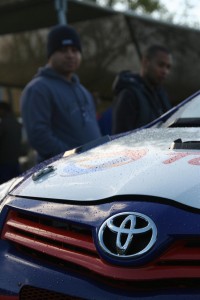 Earlier this year I finallygot round to doing some searching and discovered rallyworld.net, a website dedicated to keeping track of the local rally scene. I had made note of some of the events happening this year, but nothing really managed to fit in with my schedule. Until a couple recently when I saw a rally coming up this weekend, and it was in Caledon!
So I drove through to Caledon this morning, camera in hand and not really sure what to expect. The organising centre was at the Caledon Spa & Casino. Pitched up there and was quite happy to see some vehicles parked outside that fitted the bill, got myself a spectators guide and set in for some spectating.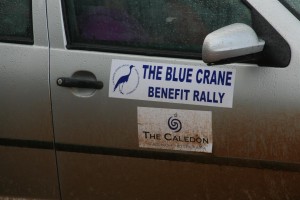 I was mildly surprised at how many spectators there were, at the one point there were easily 100 people, not sure how many of them were friends/family of drivers, but still itneresting. I think this event was fairly small, with 20 vehicles participating. It seems like quite a regulars' club, but I still enjoyed myself and I'm definitely going to keep my eyes open for another event.
I took a bunch of photos which I will sort through tomorrow and put some up here (Edit: done, see below). Cars at the event included VW Citi Golfs, Subaru Imprezas, old BMW 3 series, VW Polos and a several other single entry cars.
I was at spectator points for stages 2, 4 and 6, before I decided to head off to Hermanus.
I'm not a big fan of WordPress' photo gallery, so you can see more photos here.